Vlaamse cartooniste is wereldberoemd dankzij Planet Prudence
De Vlaamse Prudence Geerts is werelberoemd dankzij haar cartoons. In de Verenigde Staten bracht ze zelfs haar eerste boek uit: 'Bad at Adulting, Good at Feminism'.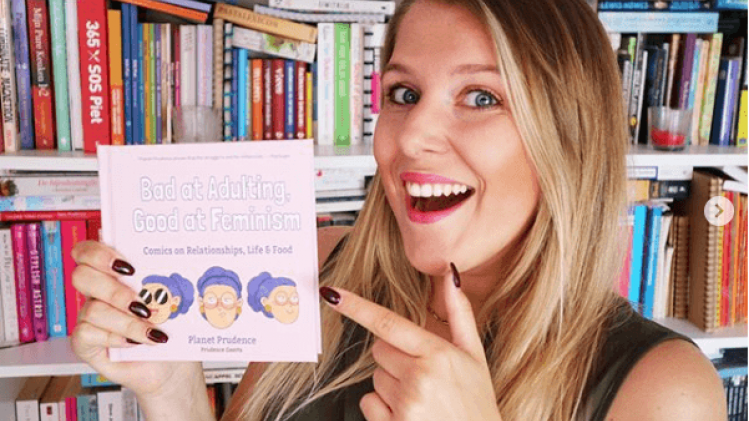 De bal ging aan het rollen toen enkele cartoons van de 26-jarige Prudence gedeeld werden op de populaire website 9Gag. Opeens had de cartooniste 550.000 volgers op Instagram. Niet veel later contacteerde een Amerikaanse uitgeverij haar.
Blauw haar
In het boek is Prudence heel erg open. "Ik wil mijn volgers de echte ik tonen. Mijn mannetje – Planet Prudence – is ook helemaal wie ik ben, behalve dan dat blauwe haar", vertelt Prudence aan Flair. "Zij vertelt of doet de dingen die ik denk, maar niet altijd hardop durf te zeggen of doen. Ik kan haar laten bloeden, haar ongesteld maken of zelfs met kak laten smijten, bij wijze van spreken."
Inspiratie
Haar inspiratie haalt Prudence uit het dagelijkse leven. "Ik ben behoorlijk klunzig en val dan over dingen of loop ergens tegenaan. Mijn hoofd staat nooit stil, het zit vol zotte gedachten."